Frequently Asked Questions
for prospective wholesale & distributor customers
Here are a few of the frequently asked questions that we have from prospective wholesale customers.

Why choose Crystal Herbs as my Essence supplier?
Crystal Herbs makes a wonderful range of Essences, handmade with Love & Care. From Bach Flower Remedies through to deeper acting essences and combinations, we have something for almost any shop. Our Essences are preserved in Organic Brandy* and are sold all around the world. We have over 20 years of experience making and developing our Essences and offering help, advice & support to our wholesal customers.
Our Essences | About Crystal Herbs.
Who can apply for a Crystal Herbs Wholesale or Distributor account?
Our wholesale & distributor accounts are for businesses with a shop premises, retail premises or webshop and also for businesses supplying other businesses. We supply many shops & businesses, little and large throughout the U.K. and around the World with our wonderful range of Essences, so if you would like to to sell our Essences in your shop, you can apply for a wholesale account here.
If you are a Practitioner you would be very welcome to apply for one of our Practitioners Accounts here.
Do you belong to any trade organisations?
Yes, we are a member of the British Association of Flower Essence Producers ( BAFEP ). BAFEP is the trade association for producers of Bach Flower Remedies and other types of Essences, both in the UK/EU and beyond. It advises on the standards of production, labeling and advertising in accordance with the guidelines as laid down in law by various UK governmental agencies. You can find out more about BAFEP on their website.
We are also a friend of the British Flower & Vibrational Essences Association ( BFVEA ) and a member of the Biodynamic Agricultural Association ( BDAA ).
Can I apply for a wholesale account in my country?
We supply our Essences to wholesalers and distributors all around the world, so almost certainly yes. You can complete an application form here.
The only exceptions to this are Chile and Taiwan where we are not currently offering any new wholesale accounts.
What Essences should I consider stocking?

This varies a lot and depends on your particular focus and the interests of your customers.
The gentle acting Bach Flower Remedies are always very popular and can often make a good starting place. These Essences are easy to stock and sell and many people understand the work and remedies of Dr Edward Bach. Our Karmic Essences are a good complement to the Bach Flower Remedies.
The Divine Harmony Essences make a good starting place for something more deep acting; these are a collection of forty deep acting Flower, Gem & Crystal Essence combinations, each focused on a particular issue, pattern or state. These powerful Combinations help to facilitate an inner change & transformation that is gentle, effective and life enhancing.
The Chakra Essences are also a very popular set of Essences and are an ideal set for those who understand or are familiar with the Chakra system. They are very easy to select and to use.
The Angel Essences and the Archangel & Ascended Master Essences are two unique and very lovely sets of Essences which have proved very popular over the years and like doorways into a higher dimension these essences will help you to link more easily with the energies and qualities of the Angel, Archangels & Ascended Masters.
Beyond these, see what feels right for you. Many customers stock extensively from our range of other essences - especially the Rose Collection Essences and the Pure Vibrations Collection Sprays- its often knowing what is right for you and your customers that leads you to the best choice!
You can find an introduction to each of our Essences here.
Why do you feel its important that your essences are handmade?
We feel that the unique and beautiful energies of nature encapsulated within each of our essences are best preserved by hand making our extensive range of Flower, Gem & Crystal Essences.
So, to that end each essence is handmade with love and care throughout the making process, from making the mother tincture to bottling & labelling the stock bottles that we send you, helping to ensure that we provide you with the best possible quality of essence. More
Do you have a shrink seal and expiry date on your essences?
Yes, all of our essences come with either a tamper evident shrink seal or a tamper evident top on them. This helps you and your customers to know that the essence they are buying has not been opened or tampered with. Each essences also has an expiry date on.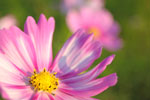 Handmade with Love & Care
From making the Mother Tincture to bottling and labelling the stock bottles that we send you, each essence is handmade with love and care, helping to ensure that we provide you with the best possible quality of essence.